H. David Hanes Note to Prospective Clients:
Since 1990, I have provided sensible and cost-effective legal advice to residents of Yukon and elsewhere in Western Oklahoma. More than 25 years of experience has taught me that the best way to serve you is to sit down and talk about your unique goals and circumstances. After I understand exactly what you want to accomplish, we  will begin diligently working on your case. By communicating closely with you, I am better able to tailor the solution to fit your individual goals and make sure you are comfortable with the process.  All matters in the office receive my personal attention. If you need legal advice on personal injury, adoption, estate planning, bankruptcy, business formation or other case, contact the Hanes Law Firm. We will be happy to evaluate your case.
Staff of the Hanes Law Firm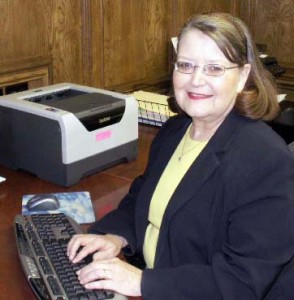 My secretary, Barbara, is the first person you will talk to when you call our office. Ask Barbara to speak to me, or to make you an appointment to talk with me.
The Hanes Law Firm provides legal advice and representation to clients in Oklahoma City area and nearby communities of Edmond, Yukon, Mustang, and the surrounding areas. We practice primarily in Canadian County and Oklahoma County; however, we also handle bankruptcy and estate planning for clients statewide.